Step into Excellence: Mastering Pedicure Techniques for the Modern Beauty Professional.
Pedicure is an aesthetic procedure that enhances the appearance of the feet and nails. Originating from the Latin words "pedis", meaning "of the foot", and "cure", meaning "care", pedicures have become an essential beauty treatment. This course covers:
Sanitization and sterilization
Proper protocols and professional nail applications
Grooming techniques, treatments, and polish application
Foot massages, exfoliation, drip dry, and paraffin treatments
Practice and refine your skills at Chellsey Med-Spa, a full-service classroom and retail boutique open to the public. Under the guidance of qualified lab technicians, you'll handle the spa's administrative functions, including front-line responsibilities, retail operations, and providing spa services. Offer foot care treatments to clientele and gain invaluable experience.
Foot Anatomy
Foot Disorders
Foot Diseases
Setting the Pedicure Station
Pedicure Protocols
Pedicure Massage
Foot & Toe Massage
Basic Pedicure
French Pedicure
Pedicure with Paraffin Treatment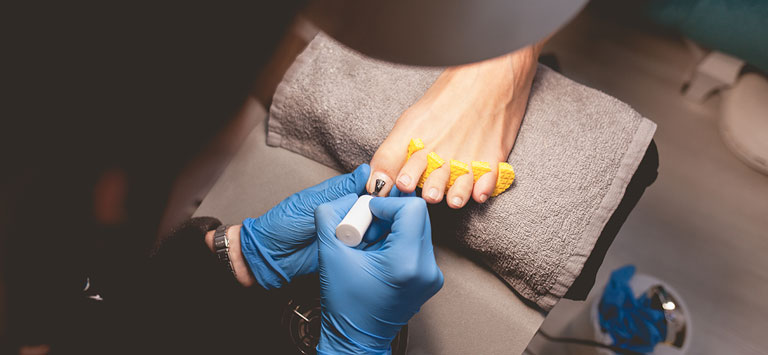 Thank you for your interest in joining Passion Beauty Academy. We're excited to help you embark on your education journey. Please complete the application form below to begin the enrolment process.
*Estimated time to complete: 2 minutes